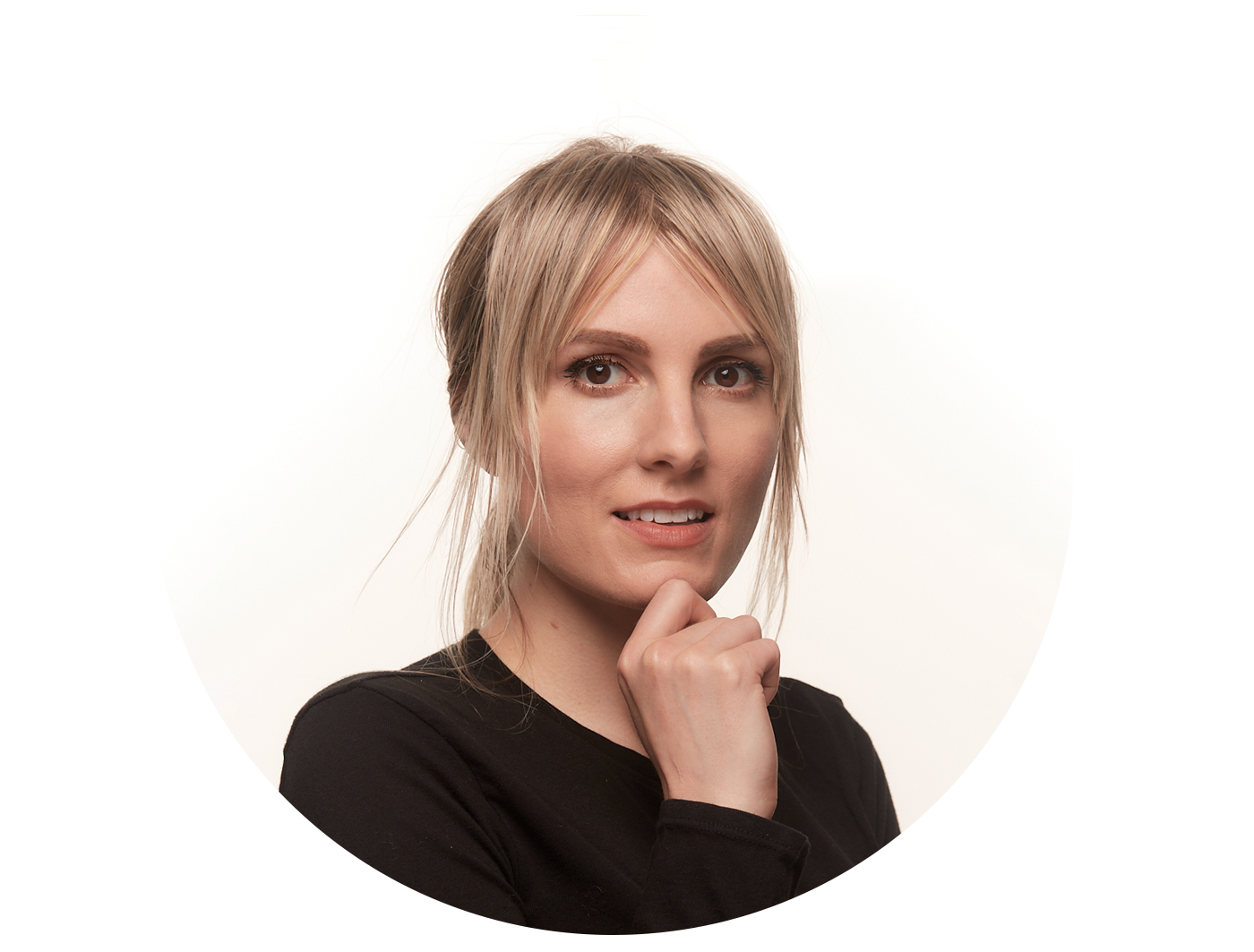 NVBL co-founder Margaret Turner has worked in the beauty industry nearly all her life. In our Ask Margaret column, she shares her insider secrets and decades of wisdom directly with you. If you have a question, we'd love to hear it! Just scroll to the end of this post and ask Margaret.
Dear Margaret,
How can I maintain healthy color-treated hair?
---
This is a such a common question! It's especially relevant when seeing your stylist regularly for professional treatments just isn't an option.
Most people don't realize that what you do at home, in between salon visits, has the biggest impact on the overall health and condition of your hair. Your stylist typically only sees you every 4-8 weeks, and even though they may use the best color hair products available– it's up to you to maintain the results.
If your hair is color-treated, it's even more important that you're proactive about maintaining its color and health. Opt for a color-safe, natural shampoo and conditioner. Mainstream hair products contain many harsh chemicals and fillers that can dry out your hair and even lead to hair loss over time. Instead, choose a brand that uses organic, non-GMO ingredients.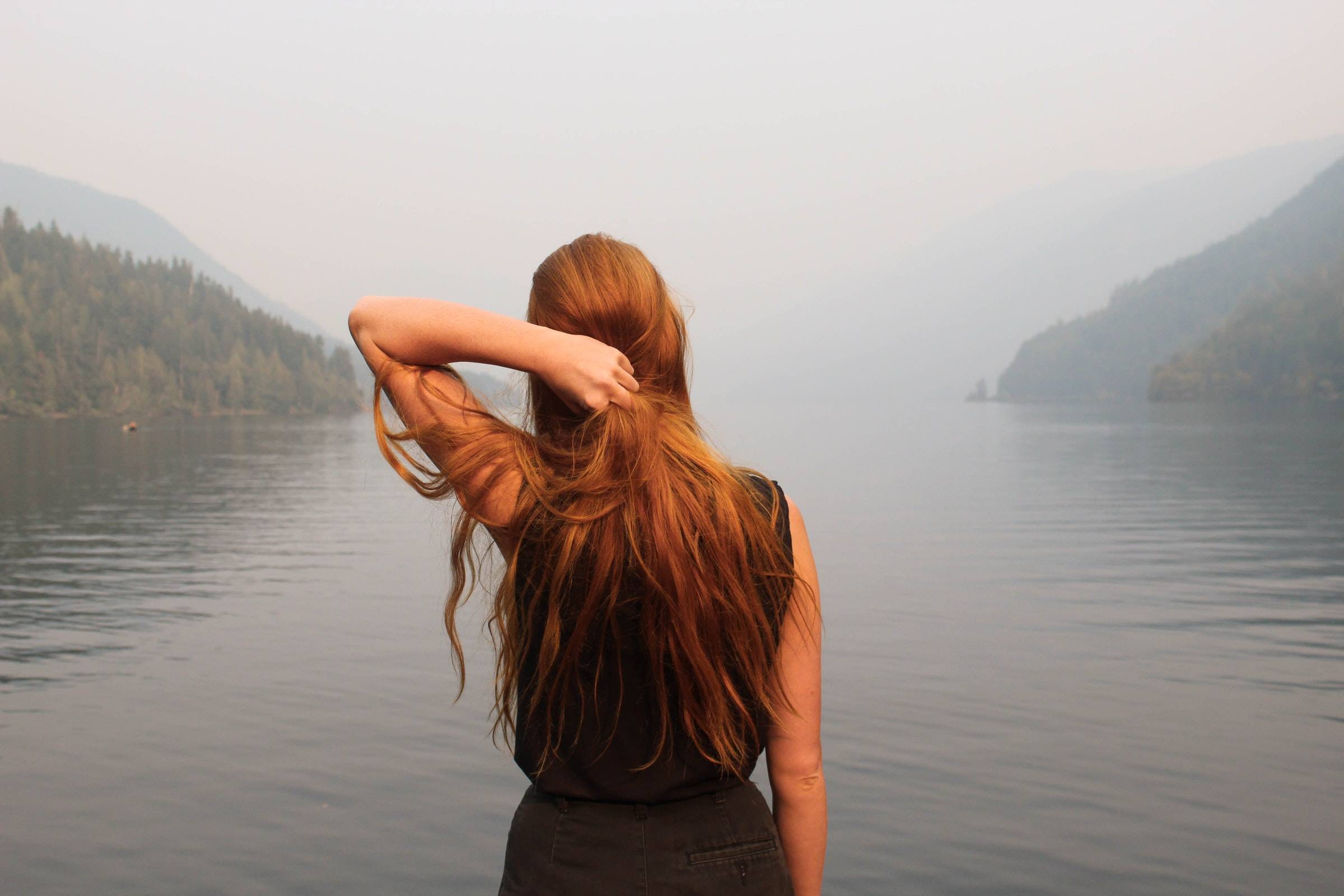 My favorite shampoo and conditioner

Most professional natural shampoos and conditioners are color safe. I love Rahua Color Full Shampoo and Rahua Color Full Conditioner. Formulated with pure plant-based ingredients, these products help maintain color of all shades and nourish the hair with Morete oils sourced sustainably from the Amazon rainforest.
The benefits of an at-home hair mask

All hair coloring services will take away your hair's natural moisture and damage the cuticle. Help to maintain the integrity of your hair by using an at-home treatment or mask once a week. I like OWay's Rebuilding Hair Mask. It restores protein material to the hair, repairing and sealing the cuticle. Apply to damp hair and leave on for 10 minutes, then thoroughly rinse.
Protect your hair from UV damage

The sun's rays can dry out your hair and fade your hair color. If you are going to be out in the sun for prolonged periods, opt for a large hat or scarf to protect your scalp and hair. Use a styling product with UV protection, such as the Rahua Hydration Detangler + UV Barrier. The plant power of Morete oil helps provide a UV defense barrier and provides color-treated hair with photoprotection.  
You don't need to wash your hair every day, even if you're very active. Your hair needs its natural oils. Washing it every day can dry it out, not to mention fade your hair color faster. Instead, use a dry shampoo such as LULU Organics at the roots to control oil and create volume.
Protect hair against heat

Limit heat styling and use a heat protectant. Heat dries out the hair and creates split ends. When you use a blow dryer or curling iron, protect your hair with the right product. I like the Rahua Leave-In Treatment. The omega-rich rahua oil protects hair from the stress and heat of blow-drying and hot tools.
Brush your hair every night

Use a boar bristle brush, such as Mason Pearson. The natural bristles will massage your scalp, increasing blood flow, and help distribute the oils from your scalp to the dry ends. Over time this nightly ritual encourages hair growth and creates longer thicker hair.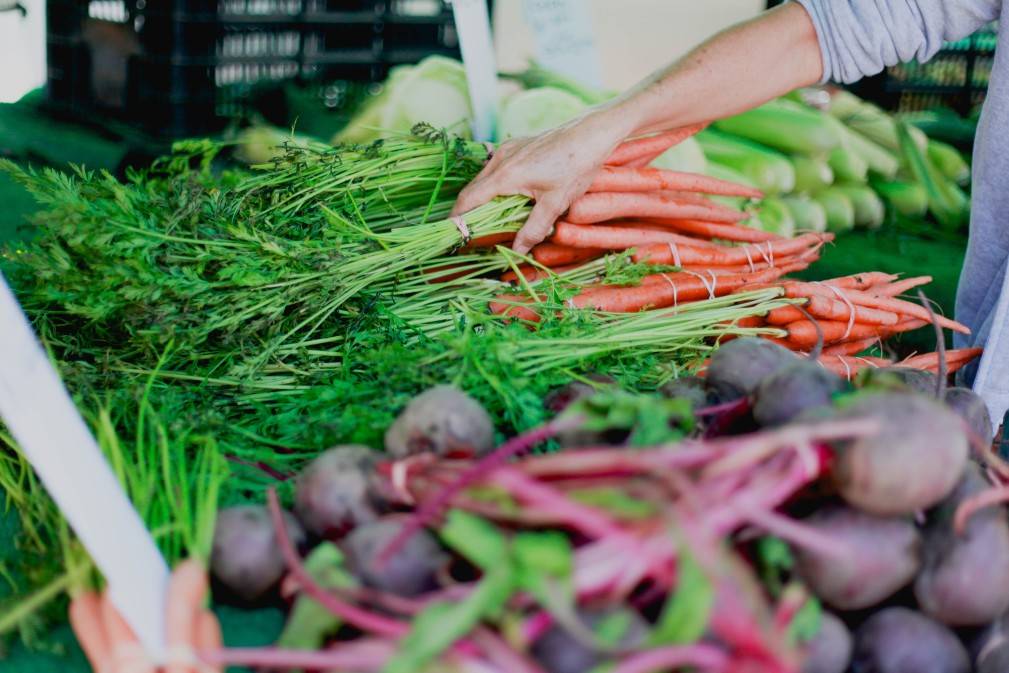 Many factors contribute to the health and texture of your hair. The type of hair you have is largely due to genetics. However, vitamins and minerals, like those from organic fruit, vegetables, nuts, and seeds, can make a big difference in your hair's overall health and appearance. The following nutrients are specifically beneficial to hair health:
Vitamin A- Supports cell growth.
Try sweet potatoes, carrots, cod liver oil

Vitamin B- Helps carry oxygen and nutrients to your scalp, encouraging hair growth.
Try almonds, seafood, dark leafy greens

Vitamin C- A powerful antioxidant that helps free radical damage.
Try strawberries, citrus fruits

Vitamin D- Some hair loss is attributed to vitamin D deficiencies.
Try fatty fish, mushrooms

Vitamin E- Can prevent antioxidant stress.
Try sunflower seeds, almonds, spinach

Iron- Supports healthy red blood cells, which is important for hair growth.
Try eggs, spinach, lentils

Zinc- Important in hair tissue, growth, and repair.
Try pumpkin seeds, lentils

Helpful Herbs and Supplements:  
Ashwagandha- Supports adrenals and transform hair health
Nettle Leaf and Lemon Balm- Help restore hair
Liquid Zinc Sulfate- Helps skin and hair health
Spirulina- Supports hair health
Sources: www.healthline.com& www.medicalmedium.com
Incorporating some of these tips into your daily routine will not only improve the health of your hair, but will benefit your overall well-being. Taking time for self-care is one of the most important things we can do for ourselves.
Be well,

Do you have a question to Ask Margaret?
---